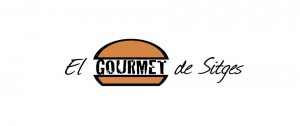 It started with a small workshop confectionery / pastry and an office for customer service. Specializing in pastry and bakery. Traditional craft techniques.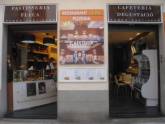 Cafeteria (tea room) since 1980
Pastisseria Degustació
(assorted cakes & pastries: eat in or take away)
Sandwiches
Gourmet hamburgers
Gourmet Pizza
Fine wines
Watching your favourite sports game
Catering Service for events, dinners and groups (Movil: 600616494)
Pastries/cakes, personalised with your favorite photo
Large room on the second floor, with big windows, overlooking street and plenty of space
Wifi
We distribute products in all areas, hospitals, hotels, restaurant and catering services.
(Video: http://www.youtube.com/watch?v=q-vi_4mZLVg Was gone)
Nuestro establecimiento te ofrece una gran variedad de surtidos ibéricos,pasteleria personalizada,con tu foto favorita.
Desgusta en nuestro salón de té con wifi, de unas cocas,bocatas y una selección de vinos selectos, viendo tu partido favorito.
Cafeteria , Pastisseria Degustació, Hamburgueseria Gourmet, Pizzeria i molt més.
Servei de Catering, Esdeveniments, sopars d'empresa i per a grups.Gran sala al segon pis amb capacitat per a més
Tweet