---
STÄMPLFLI FOUNDATION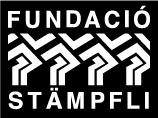 The Fundació Stämpfli – Art Contemporani is the new centre that exhibits an art collection consisting of more than 70 works by 60 recognised contemporary artists from 21 different countries.
The Museum, established with the support of the mayor of Sitges and the Generalitat of Catalonia, presents a significant body of art of the twentieth century, from the sixties to the present day.
More info at its website
La Fundació Stämpfli i l'exposició 'L'Art modern website
( Stämpfli Foundation & exhibition of Modern Art) No. 16 Fundació Stämpfli Carrer d'en Bosc (DIRECTIONS)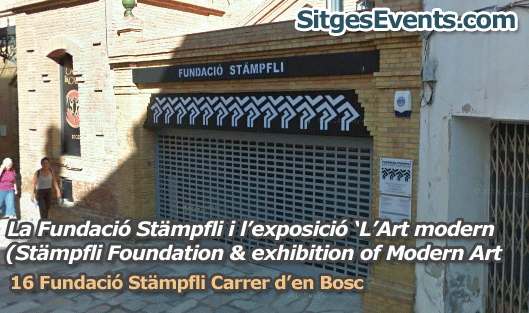 ---
L'edifici Miramar (Miramar building) website
Obres mestres del Cau Ferrat – Masterpieces of Cau Ferrat
Carrer de la Davallada, Sitges, Catalonia, Spain (DIRECTIONS)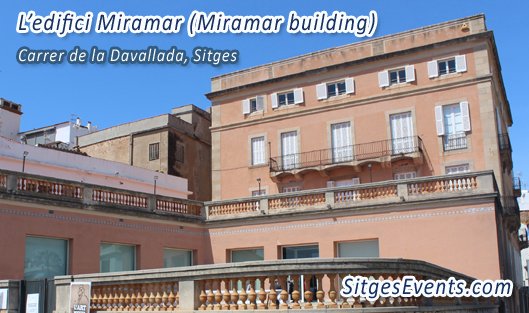 ---
ROMANTIC MUSEUM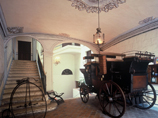 A stately, 19th century, Catalan house, residence of the Llopis family. The tour will allow you to discover how people lived during the Romantic period in Catalonia. It also houses the Lola Anglada antique doll collection, one of the best in Europe. Guided tours every hour.
El Museu Romàntic (the Romantic Museum) website
No. 1 Carrer de Sant Gaudenci (DIRECTIONS)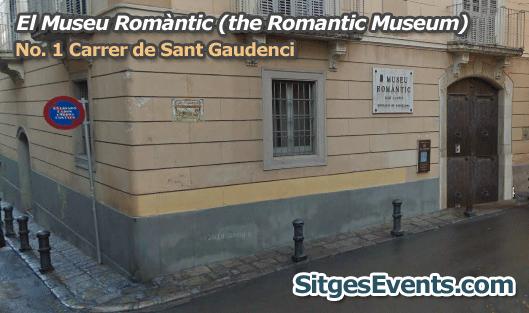 ---
Two of the four museums in Sitges, The Cau Ferrat and The Maricel, are currently closed for remodeling.CAU FERRAT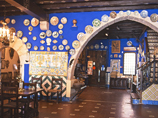 Home & studio of painter/writer Santiago Rusiñol (1861-1931), and meeting place for Catalan Modernisme artists. It includes works by Rusiñol, Ramon Casas, El Greco, Zuloaga and Picasso, among others. It also houses important wrought iron, glass, drawing and ceramics collections.
CLOSED FOR RENOVATIONS
---
MARICEL MUSEUM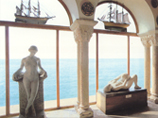 Houses Dr. Pérez-Rosales' collection with Romanesque, Gothic, Renaissance and Baroque works. Also on exhibit are Catalan Modernista and Noucentista sculptures, along with mural paintings by Josep Maria Sert. On the second floor you'll find the Modern Art Gallery (Rusiñol, Casas, Utrillo, Pruna, etc) and the Emerencià Roig maritime collection.
CLOSED FOR RENOVATIONS
---
MAP OF ALL MUSEUMS

La Fundació Stämpfli Museum Sitges
Romantic Museum
Tweet